Welcome to Warfarepedia, a wiki about the Warfare series of real-time strategy games created by Con Artist Games. Anyone is free to edit the wiki, as it does not require registration or knowledge of any code except English. However, vandalism of any kind is strictly prohibited and can be punished by banning.
If you are new to wikis in general, you may want to read through the
Help Pages
.
Contents


Rising out of the trenches and onto the fields and towns of Normandy, the
US Forces
take on the
Wehrmacht
to decide the course of World War 2.

Assemble your Platoons and battle with Commanders from all over the world in head-to-head online multiplayer action.
Links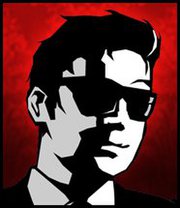 Visit the site of the creator of the Warfare series.

.
Play both games on Armor Games.
Play Warfare Online on Steam.
Latest News
Warfare Online, the third Warfare game has been release in 8th May 2017.
Latest Activity